Passionate about São Paulo ever since she can remember, this experienced traveler who was born in the city has actually lived in Finland, France, Germany, USA and Italy – where she organized cultural events to promote Brazil (eventosbyflavializ.tumblr.com). Since her teenage years she has played the role of affective ambassadress of the city, presenting the best the metropolis has to offer to foreign friends and visitors, in an unprejudiced view of the capital. This was how she discovered the profession which today is her art.
At the forefront of experiential tourism, Flavia Liz Di Paolo is an expert on São Paulo in the luxury segment, and offers unique work as a Personal Guide, catering to clients from all over the world in six languages: German, Italian, English, French, Spanish and Portuguese.
With a degree in Languages from the Universidade de São Paulo, accredited by the Ministry of Tourism, a member of the São Paulo Convention & Visitors Bureau, with specialization in the history of São Paulo from the Instituto Histórico e Geográfico de São Paulo (Sao Paulo Geographical and Historical Institute) and an MBA in Luxury Hotel Management at the Fasano and Sofitel hotels, she is qualified by SPCVB to provide services to the LGBT and Arab audience.
A pioneer in graffiti, favela and children's tours, her personalized itineraries of contemporary art, architecture, fashion, design, bird watching and street art are frequently a topic in prestigious Brazilian and global publications, such as the American MTV, the Italian Vogue, Panorama, Veja São Paulo, Estadão, Folha de São Paulo and Isto É Gente. Flavia Liz was recently mentioned in the British tourist guide Time Out São Paulo and chosen by SP Loves You magazine to work exclusively with them on the tours of its latest Fashion Itinerary. In April 2013 the specialist on São Paulo was included in the special supplement "The Experts" of the United Kingdom's Condé Nast Traveller as an urban legend.
An untiring seeker of novelty, she proposes a completely personalized service as a São Paulo Specialist and in luxury tourism – holding the key to open doors of backstage secrets, people and concepts to VIP clients, offering access to rare information and taking them to places with access reserved for a select few, such as soft openings and official openings.
As a branch of her singular activity, Flavia Liz receives guests to deliver lectures and lessons at PUC-SP and USP universities to undergraduate and higher education students. She also offers consulting services and training programs for concierges, receptionists and professionals from the commercial and marketing areas at the main hotels and tourism operators of São Paulo.
Her presence in the universe of urban art and in academic circles appears in the contribution to relations between art and the city in undergraduate, masters and doctoral theses of Brazilian and foreign students. Her urbanization tour collaborates with "Vertical City", a bilingual book in English and Chinese from the office of architect I.M.Pei, winner of the Pritzker prize, which will be launched in New York shortly.
Flavia Liz Di Paolo understands the importance of preserving the memory and culture of her beloved capital city, and thus participates actively in voluntary work at NGOs that work with historical heritage preservation, such as Preserva SP and Memórias do Itaim Bibi, besides supporting social projects such as Pimp My Carroça of graffiti artist Mundano, Bicicloteca, Pedal Social and Cidade que Queremos, of Instituto Mobilidade Verde. On top of all this, she spends time organizing cultural events, including exhibitions at her house and alternative settings to promote famous or as yet unknown Brazilian and foreign artists.
Her recent travels have taken her to Morocco, Italy, USA and Peru to carry out research and around Asian countries. In Tokyo she took the course in Japanese culture and etiquette at the most traditional finishing school in Japan to offer top-quality service to her oriental clients.
The greatest dream of this incredible Personal Guide is to promote Brazil through her true passion: São Paulo. She wishes to see the city valued by its inhabitants who are the city's calling card. Every day she encourages residents to learn about the history and to explore everything that the megalopolis has to offer, for all tastes and budgets. She argues that this is the only way of improving the self-esteem of a people that has every reason to be proud of this land and to promote it as it deserves and as is the case of other Brazilian cities.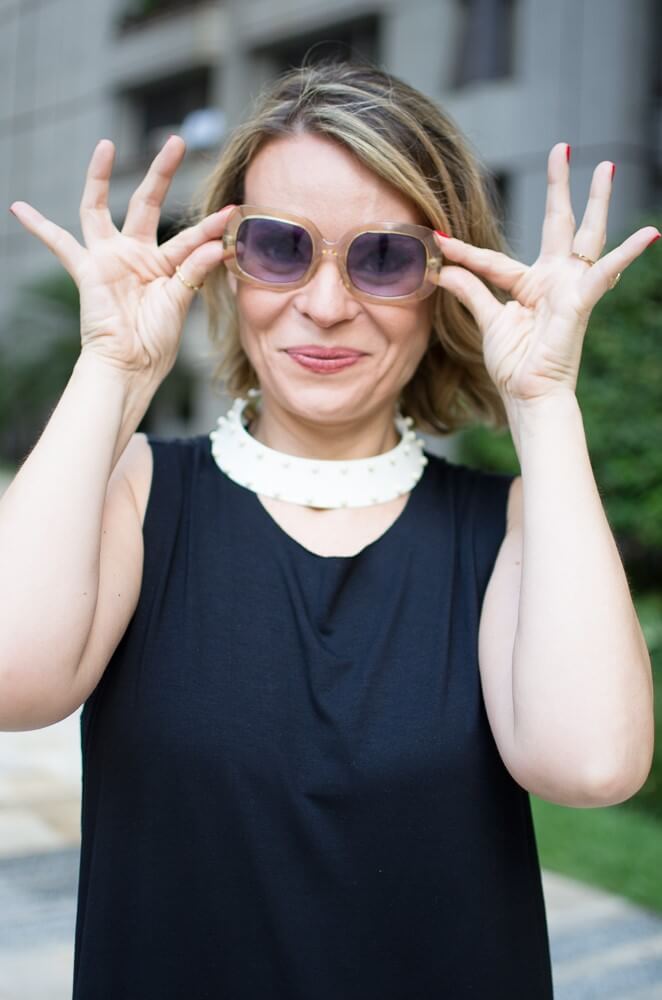 Born in the city of São Paulo , Leopoldo is an engineer with an MBA and specializations in marketing and management in England and USA , where he lived and worked for one year. Throughout his corporate career, Leopoldo was responsible for administration and financial management at several multinational companies. While working for these companies, on his own initiative, he hosted foreign executives during their stays in São Paulo.  These experiences sparked Leopoldo's interest in tourism and in São Paulo itself.  In 2013, Leopoldo decided it was time to pursue this Plan B on a full-time basis and so he joined Flavia Liz Personal Guide-São Paulo Specialist
In 1995, Leopoldo created www.natalforall.com.br a social project, which he still oversees, that has distributed tens of thousands of toys to poor communities, over the past 22 years.
Father to a five-year-old, Leopoldo takes to the road (or better yet, the air) whenever he can.  On his quest to see new cities and incorporate new experiences to his own city tours, he has been all over the world. Since 1992, Leopoldo has been teaching English as a volunteer to beginner students, using a method he personally developed